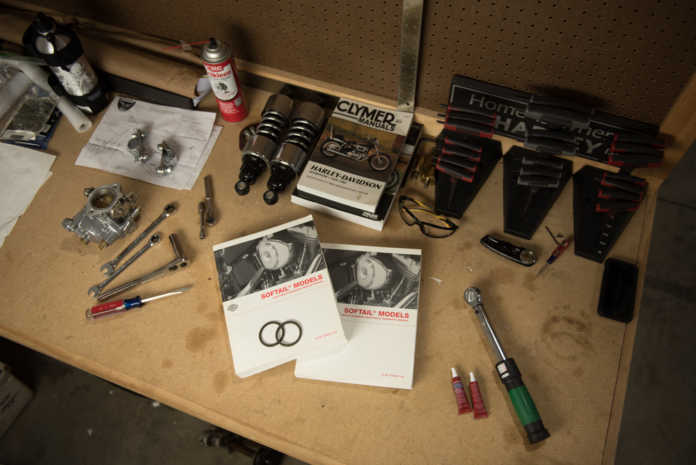 1) GET THE FACTORY SERVICE MANUAL. Do this before doing any work to your bike. Don't bother with aftermarket manuals unless they're the only ones available. The factory manual is the same stuff the dealer techs use to work on your bike. RTFM! Everything you need to do correct service and repairs on your bike is going to be in the service manual except complex electronic diagnostics.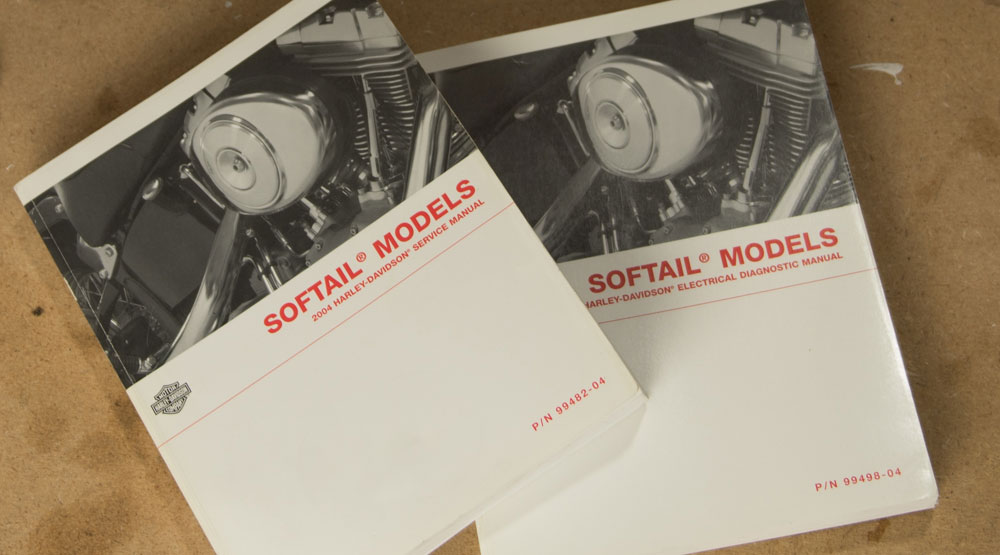 2) If your bike is running rough or not doing something it's supposed to do, pull the trouble codes through the internal speedometer. Thunder-Max has a link on their website with a how-to instruction for pulling codes as well as a complete list of what those codes mean.
3) If the service manual gives you a torque spec for tightening a fastener, use a torque wrench to do this!! Failure to do so can result in expensive damage to your bike.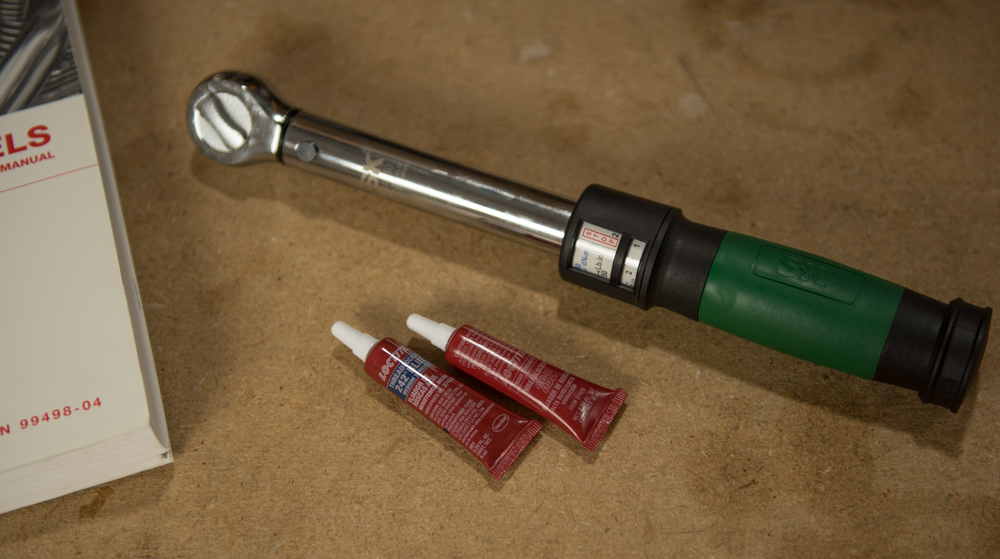 4) Most fasteners on the bike get a drop of blue 243 LocTite before tightening to the correct torque settings.
5) Use hi-temp anti-seize compound on all exhaust studs, nuts and bolts, following correct tightening sequence in your service manual.
6) If the service manual calls for a specialty tool, don't half-ass it. Buy the tool or borrow one from a friend, unless you know exactly how to fabricate a make-shift too. Using the wrong tools can result in expensive damage to your bike.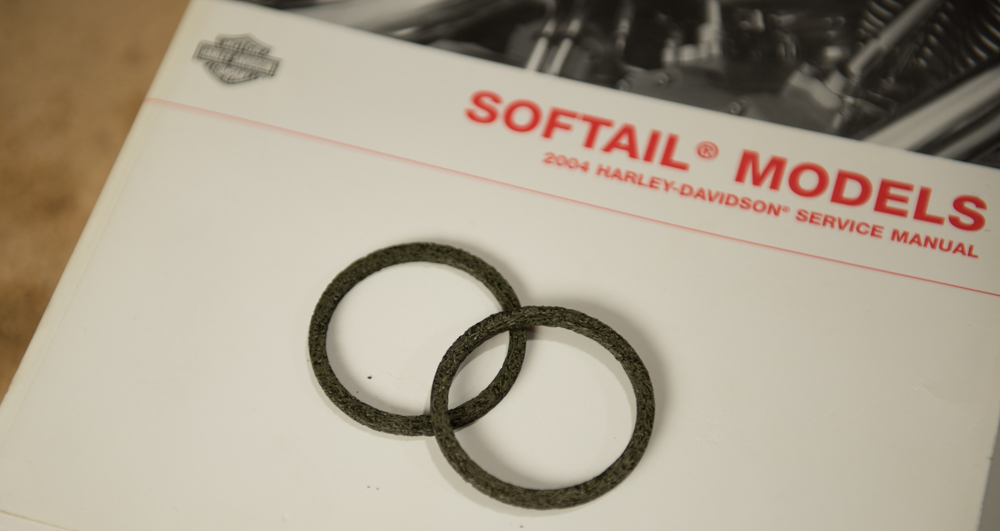 7) If you're working on your exhaust, installing a new exhaust system, or if you have to unbolt the exhaust to work on some other part of the bike, install brand new Harley Davidson brand exhaust seals at the heads any time the header pipes are removed from the head. Every time.
8) Don't mess around with wiring if you don't know what you're doing. If you don't own the tools and parts to build proper Deutsch plugs like the dealer does, butt splices from the local auto parts store are not adequate and can result in charging system failure. Either build Deutsch plugs or solder and heat shrink all splices using acid-free solder.
9) If you don't know how to do something after reading the service manual, seek help. YouTube, manufacturer customer service departments, and even local shops will often be able to show you what you need to do to complete whatever the task is.
10) And last and MOST important – do NOT leave out any steps in your regular service schedule. If you haven't gone through the entire checklist in your service manual, you haven't "serviced your bike," you've just changed your oil and filter.
Save
Save
Save
Save
Save