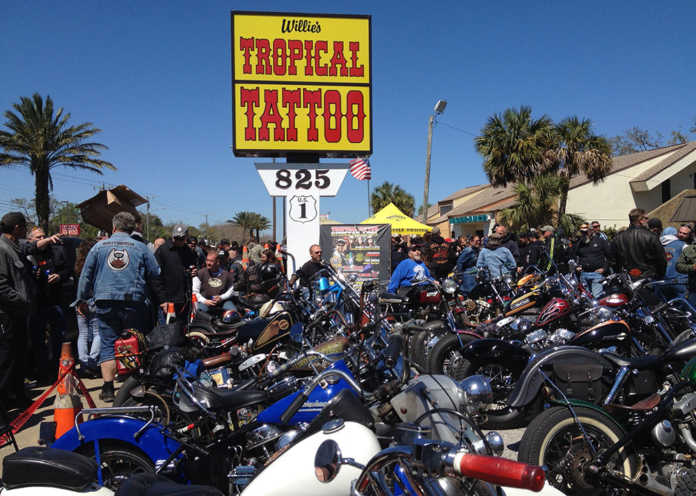 If you're looking for a real deal, old school, filled with badass bikes chopper show, look no further than Willie's Tropical Tattoo Chopper Show in Holly Hill, Florida. Bikes line up, down and around the block for this one. The 2017 Tropical Tattoo Chopper Show was no exception, with bikes flooding the streets and taking over the adjacent neighborhoods. Bikers quickly turned any empty space into a makeshift parking lot for the afternoon. If you don't ride you'll have a hard time finding a parking spot at this event as you can see almost everyone rides to the show.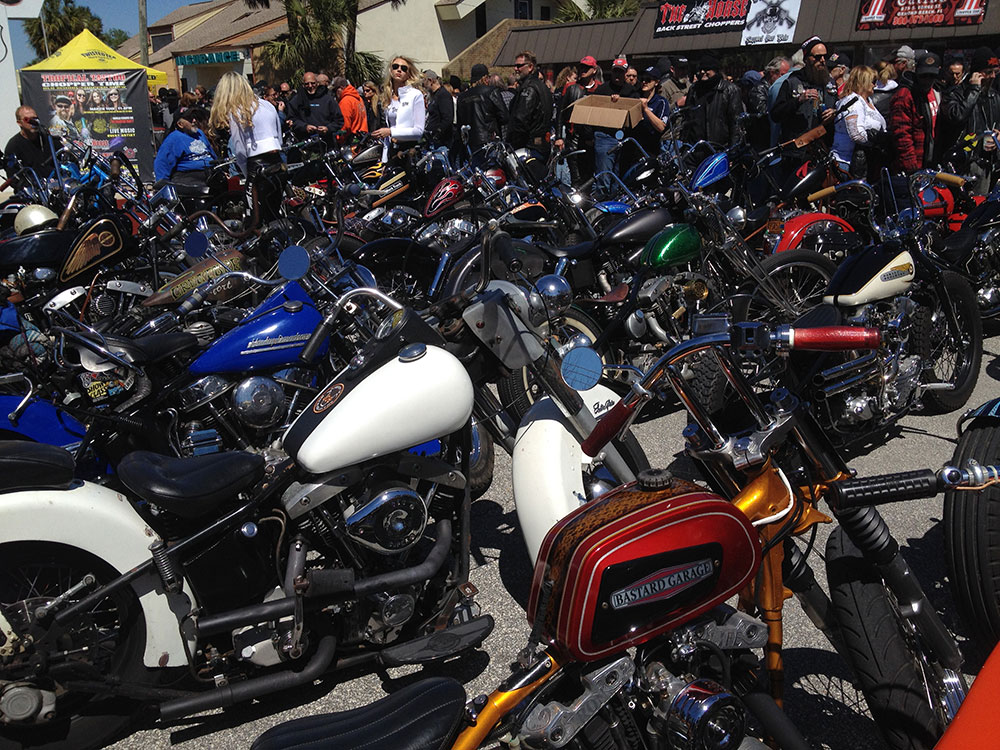 From the second I stepped foot on the lot it was elbow to elbow bikers and bikes. They jammed so many bikes in the lots so tight they had to start lining them up along the fence and around the back as they ran out of room. The show usually ends up growing so quickly that it spills out into the neighboring fields and vacant lots taking over the entire block. Because of the incredible turnout and enthusiasm, it ends up being a good problem to have.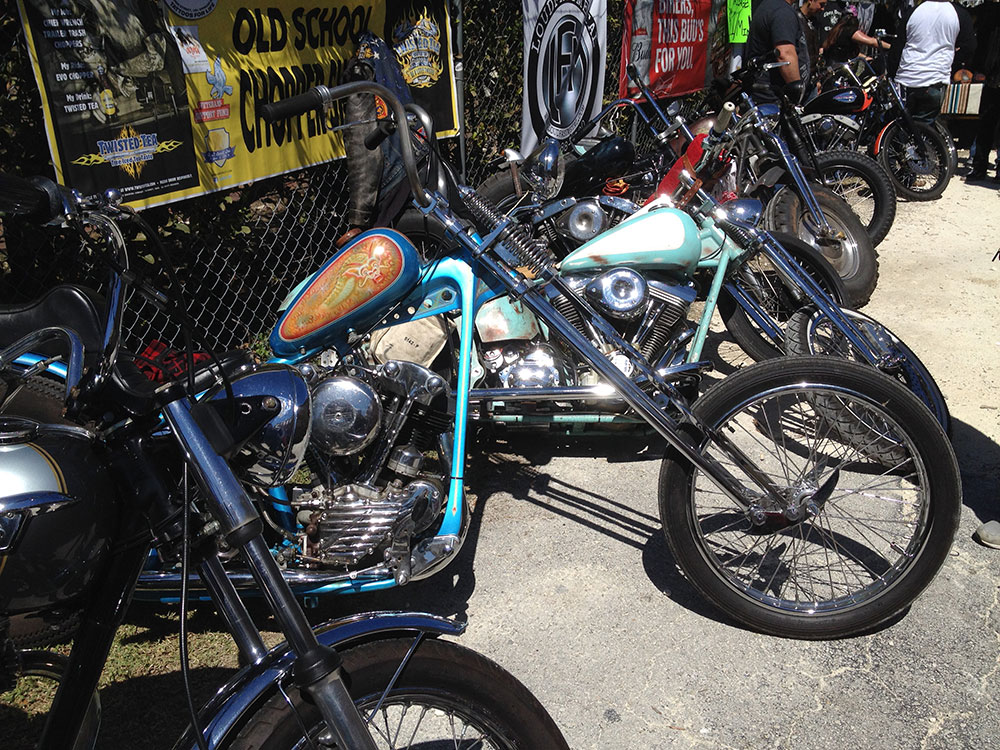 The 2017 show had everything – Panheads, Knuckleheads, Shovelheads, Ironheads, Flatheads, Evos, Indians, you name it. They were chopped or stretched and jammed into the tiny lot. After I'd had enough of all the bikes in the front, I took a trip around to the back of the shop for some live music, ice cold beer and a little breathing room.
This is hands down the best bike show of Bike Week, and is consistently one of my favorite events of the entire week. If you can only make it out to one show for Bike Week, make sure this is it. I can't wait for Willie's Tropical Tattoo Show in 2018, and if you can, you should be there, too. In the meantime, enjoy some shots from this year's event.
Willie's Tropical Tattoo Chopper Show 2017