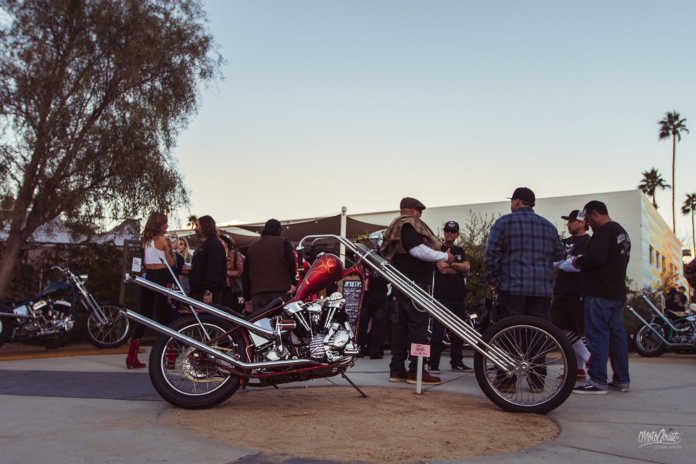 The Paradise Road Show. An annual event held at the Ace Hotel in Palm Springs California. Seventies-inspired hot rods, classic cars, and motorcycles all line up in and around the hotel.
This was my first year attending and it surely did not disappoint. I ended up riding out of Burbank, CA on my 2010 Dyna Street Bob. The weather starting out was perfect. The mid to high 70s with a nice clear blue sky. With only 119 miles to ride, I started my journey to Palm Springs. The ride overall there was great! Other than a little patch of rain and some strong Santa Ana winds as I rolled through my final 20 miles stretch to the hotel.
While I made my way through the show, I was greeted with the thundering sound of motors as they pulled into the lot with their hypnotizing smell of exhaust. There were riders who rode for miles to come check out this event. Enjoy some of the photos I was able to capture of while at the show.
Paradise Road Show - 2018
If you're ever in California around late January check out the Paradise Road Show in Palm Springs. Follow @paradiseroadshow on Instagram to see when the next show starts. For more photos check out my Instagram @MotoCoastHD and videos on YouTube.com/MotocoastHD.