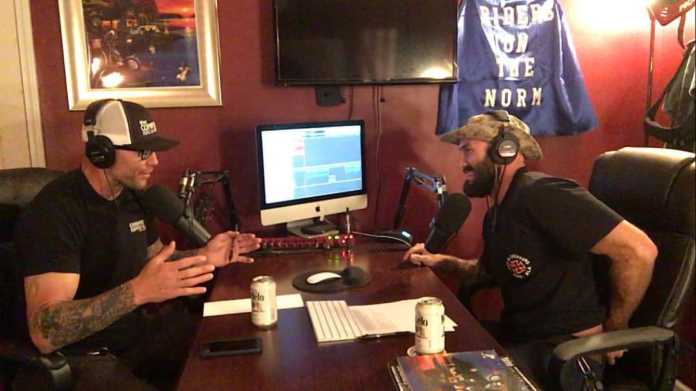 We had the opportunity to talk with Wes from Riders on the Norm, a podcast that has grown quickly in just over a year. He's 1/3 of the regulars among the Riders on the Norm crew, along with Big Scott and the Mad Dog. If you haven't checked it out yet, the podcast is well worth a listen – the crew cover motorcycles, rock and roll and everything in between. Let's dive in and learn how Wes got into bikes, into podcasting and more.
How'd you get into bikes?
Tom Cruise man, Top Gun, I mean what kid didn't want a motorcycle after that movie came out? That is the God's honest truth too. My first ride was a 2003 GSXR 600 that I bought after returning from Iraq in 2003.
Tell us a little bit about your bikes.
I currently ride a 1980 Shovelhead chopper. Rhett at The Butcher Chop hard tailed it exactly how I wanted it, nice and skinny. Its a ripper, and is set up perfect in my opinion. I'm still stuck in the stock to lowered front end look, I guess that's a product of when I came up getting into choppers, like Bill Dodge from Bling's Cycles, Chandlers Originals, or Sucker Punch back in the day. They were building all the cool stuff.
How'd you get started with the show? What's the origin of the name?
The show started as an idea from the garage. We were already hanging out and talking about this stuff, so we decided to record our conversations. The name is supposed to invoke an inclusiveness, where everyone is welcome. It doesn't matter if you are ripping around on a bad ass Panhead Chopper or if you've just bought your first bike. Choppers and motorcycles are supposed to fun, and we are doing our part to make sure of that!
How long have you known and how did you meet (Mad Dog included)? Was there natural chemistry before you started the podcast?
Big Scott and I have known each other for years. He and I both were in the Marine Corps so we naturally are drawn to each other, if only for the fact that we understand each others personalities. Madi and I met at college 7 years ago, and I was lucky enough to marry her last October.
Where are you based? What are your favorite spots to ride?
So we are located in Wilmington, NC. Right on the coast. It's pretty flat here, so we are constantly searching for new places to go, but you can be sure that its a destination on the water. There are all kinds of cool little seedy bars up and down the coast, and we visit our fair share of them. The Fat Pelican in Carolina Beach is one of our favorites.
What has been your most memorable trip over the last year?
The Mad Dog and I visited Nashville a few weeks ago, we absolutely loved it. We didn't take our bikes but our friend Colby hooked us up with a bike and were able to ride with him and his buddies. We took a tour all through the hills surrounding Nashville, visited the farms he works on, and by the time the trip was over, we were convinced to move there, so that's what we are working on now. Getting to Nashville!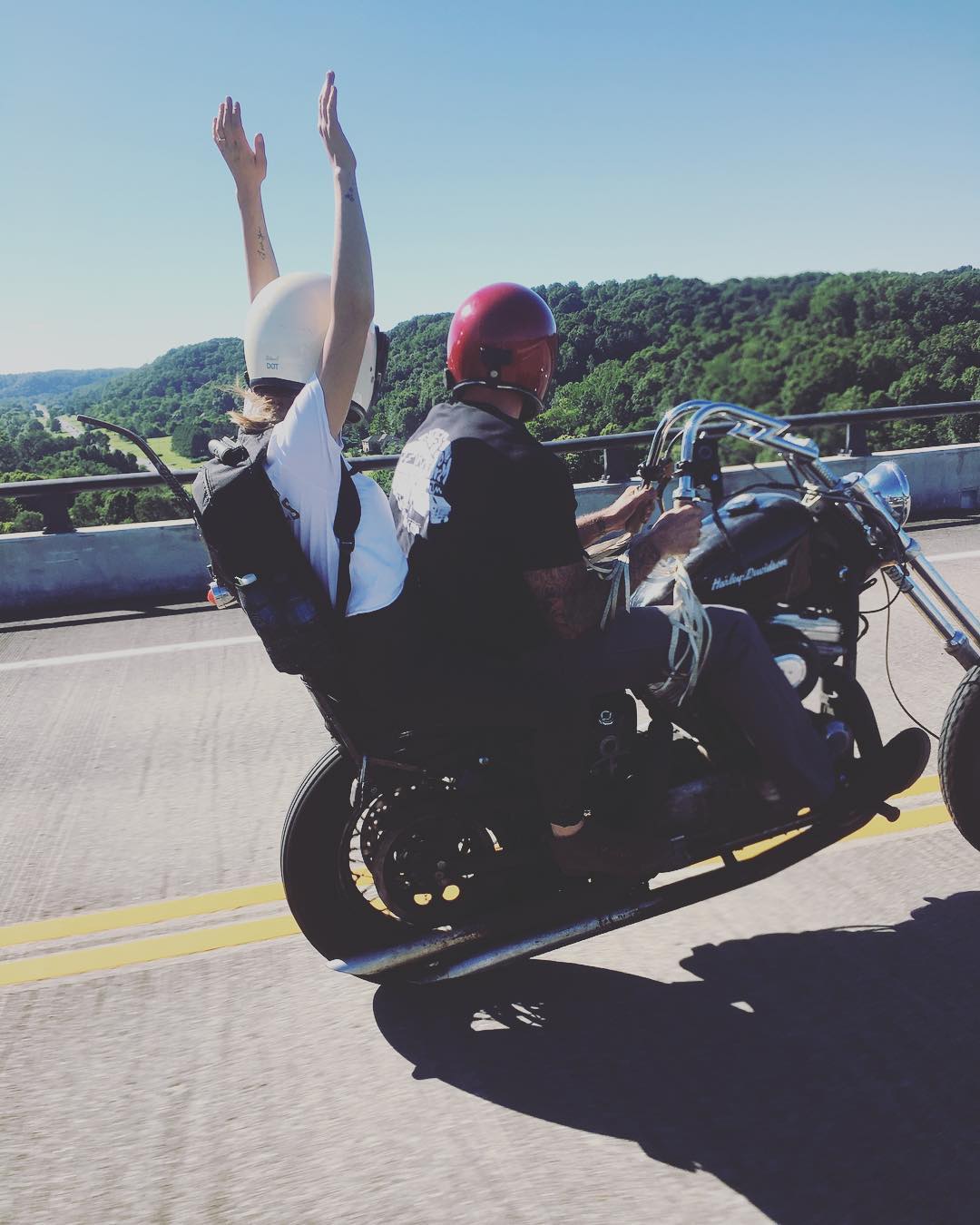 You've been doing the show for about a year. What do you enjoy about doing the show and what have you learned so far?
I really like the relationships we've made over the year. We've talked to some of the biggest names in the industry and I still love the guy that rides, wrenches, and hangs with his buddies with out the chopper fame. We have made connections all across the US! As far as what I've learned? It takes a lot of work to produce a podcast, and to do it consistently. If the show goes out late, you better believe I get phone calls, or emails asking me whats up.
What do you do when you're not doing the show?
I'm a welder. I build soccer goals for a living, the rest of my free time is working on the show (ask the Mad Dog)!
Any plans for the future of ROTN?
I have a super ambitious goal of creating and producing other shows, I really like the connections made with our show, and I feel like it would benefit other companies to create their own shows, and I want to help with that.
Will you ever make Medium size shirts?
This medium shirt thing is becoming the bane of my existence. I guess we will have to, the people have spoken! I know the SnowFlakes all wear MEDIUM.
What's the best way to keep track of the podcast and your adventures?
Follow us on instagram @ridersonthenorm, go to the website and hang out, buy a shirt, a medium if its available! www.ridersonthenorm.com