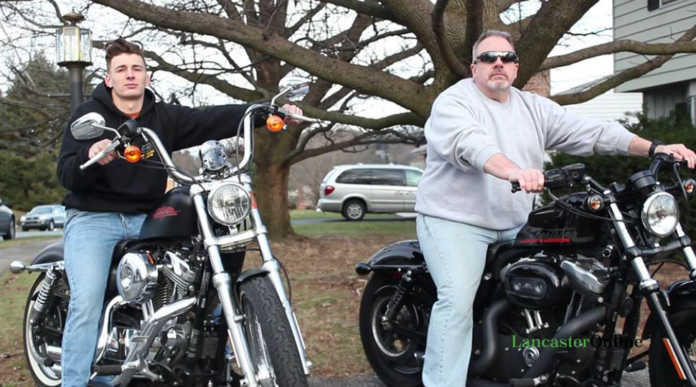 We all need someone to ride with. 19-year-old Jeremy Kline decided that someone would be his dad, William.
Jeremy decided he wanted to carrying on the motorcycle tradition in the family and after getting his feet wet on a starter bike, he had his heart set on buying a Harley. After kicking the tires and researching for several months, father and son walked into a Harley Dealership.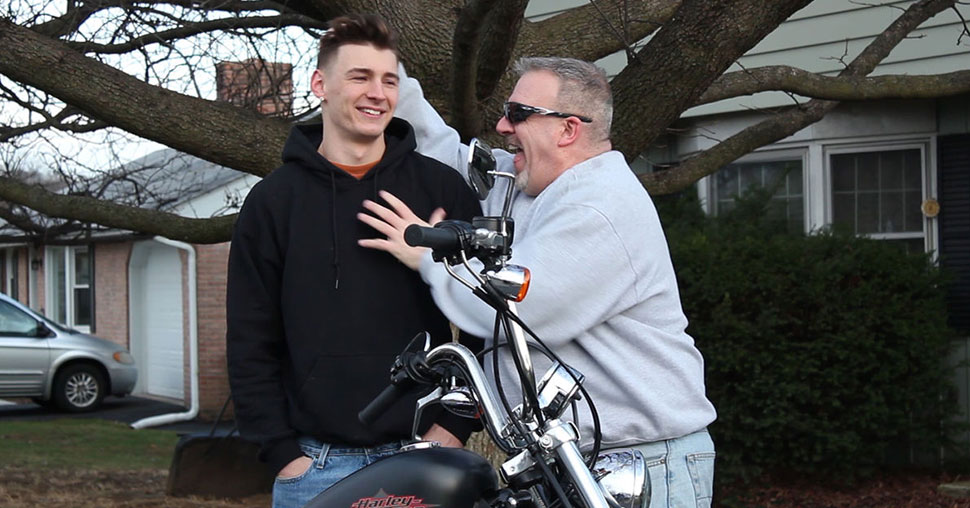 During what the elder Kline thought was simply a visit, he pointed out a bike that he liked and his son Jeremy asked, "If money were no object, that's the one you'd get?"
The next thing you know, according to William, "My son looks at the salesman and said, 'I'll take both of those!' the salesman laughed. So did I. Jeremy said, 'what are you laughing at? I want both'. And he was serious. Even through all my attempts at dissuading him, my son bought me a Harley. I asked him why and he simply said, 'I need someone to ride with…'
The two ended up with a pair of Sportsters – a Seventy-Two and a Sportster Forty-Eight. Father and son get out and ride at least a few times a week, so they're putting them to good use.