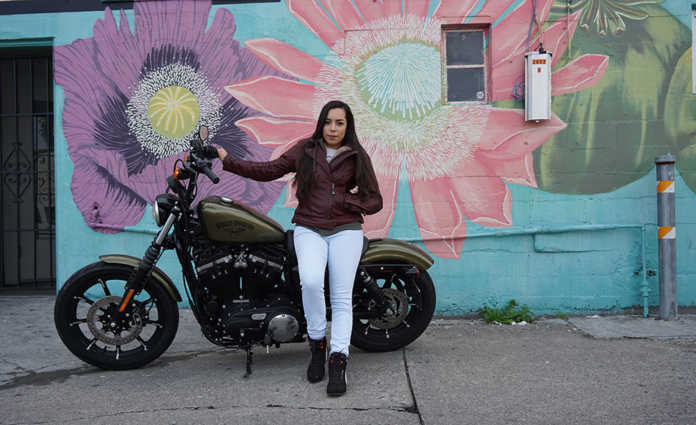 One of the hottest sellers from the Sportster lineup, and what I ride, is the Harley Davidson Iron 883. The Iron was introduced in 2009 as part of HD's Dark Custom series and is easy to identify by its aggressive all blacked out look. Coming in at around $9k, the Iron 883 is one of the entry level bikes to the Harley Davidson brand, making it a more affordable option for younger riders.
Harley Davidson Iron 883 Setup & Styling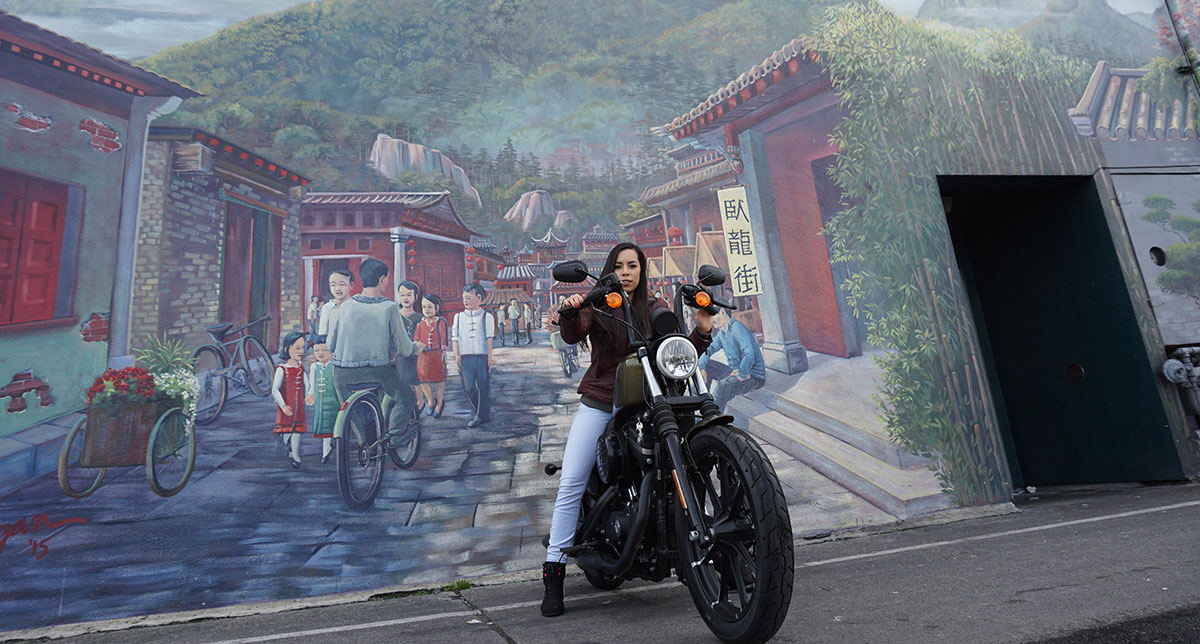 Back when I was learning how to ride a motorcycle in 2014, I had my eye on the Iron 883 as my first bike. At the time, most complaints about the bike regarded the brakes and suspension, and luckily Harley listened and improved these issues in the 2016 models. The 2016 Iron also included a new seat design that's still not comfortable but at least looks better than its predecessors. Other than color options, there are no differences between the '16 and '17 models (matte black is still the most popular color choice). Oh, and ABS and Security are optional features.
This bike is perfect for petite or shorter riders. The seat height is about 26″ and as a 5'2″ woman, I can comfortably sit on it with both feet flat on the ground. Would I recommend this bike to someone who is 6′ tall? No. The mid controls are going to cause you knee pain, and by the time you modify the bike to fit you comfortably, you're going to wish you bought a bigger bike.
The weight of the Iron is 560 lb., a little uncomfortable for someone like me coming from a 300 lb. Honda Rebel but not nearly as heavy as some of the baggers or dynas. The Iron also feels a bit top heavy, contrasting the Indian's rival model, the Scout Sixty, with a similar weight but a lower center of gravity. The weight of the Iron doesn't matter once you start moving, just something to keep in mind when you're parking or moving it around at slow speeds.
Harley Davidson Iron 883 Performance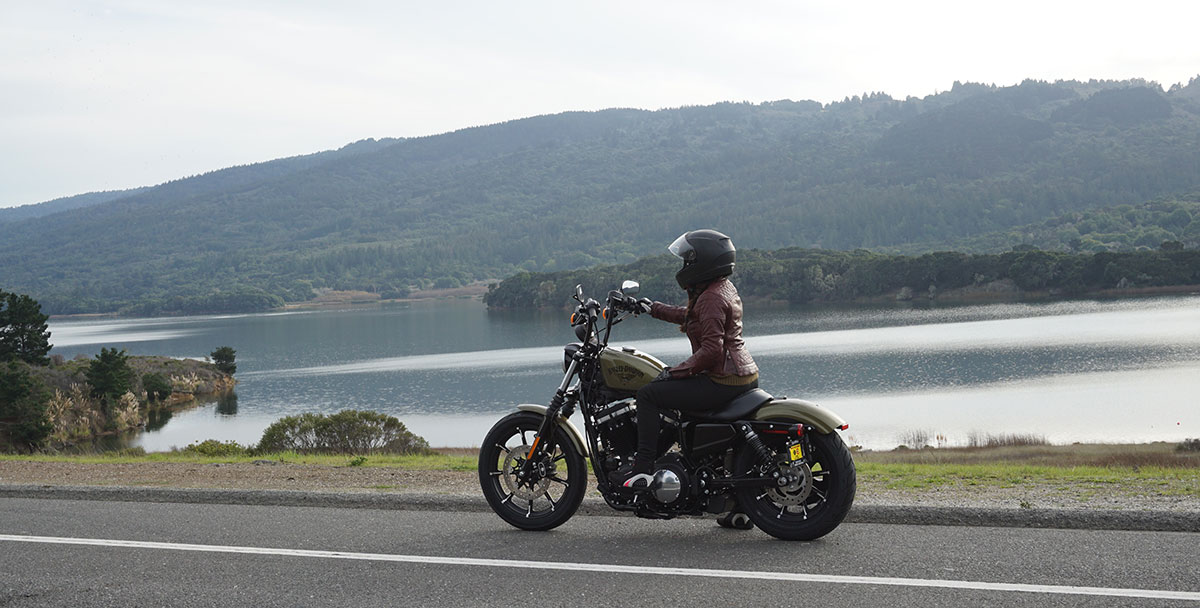 One of the things that almost kept me from buying the Iron was the fuel tank. A 3.3 gallon tank is going to get you to about 120-150 miles (depending on where or how you ride). For me, the gas light typically comes on at about 90 miles, and this means I've got 1/3 of gas in my tank left. As someone who is into touring, I need to plan my gas stops at about every 100 miles or so.
When you do get this bike moving, especially in tight turns, you might scrape your pegs or pipes due to its low ground clearance. I do a lot of riding in the Bay Area twisties, so it's not uncommon for me to scrape a few things going up Woodside Road. The bike is nimble and easy to control, due to the tire size and frame, and the brakes are decent.
Performance-wise, the Iron 883 has just enough cc's to ride with the big dogs but still keep you out of trouble. Out in the city, it has just enough torque to keep you ahead and it can hold up well on the highway. I can comfortably go 80-85mph and keep up with my boyfriend's Street Glide, but I do wish it had a 6th gear.
Harley Davidson Iron 883 Modifications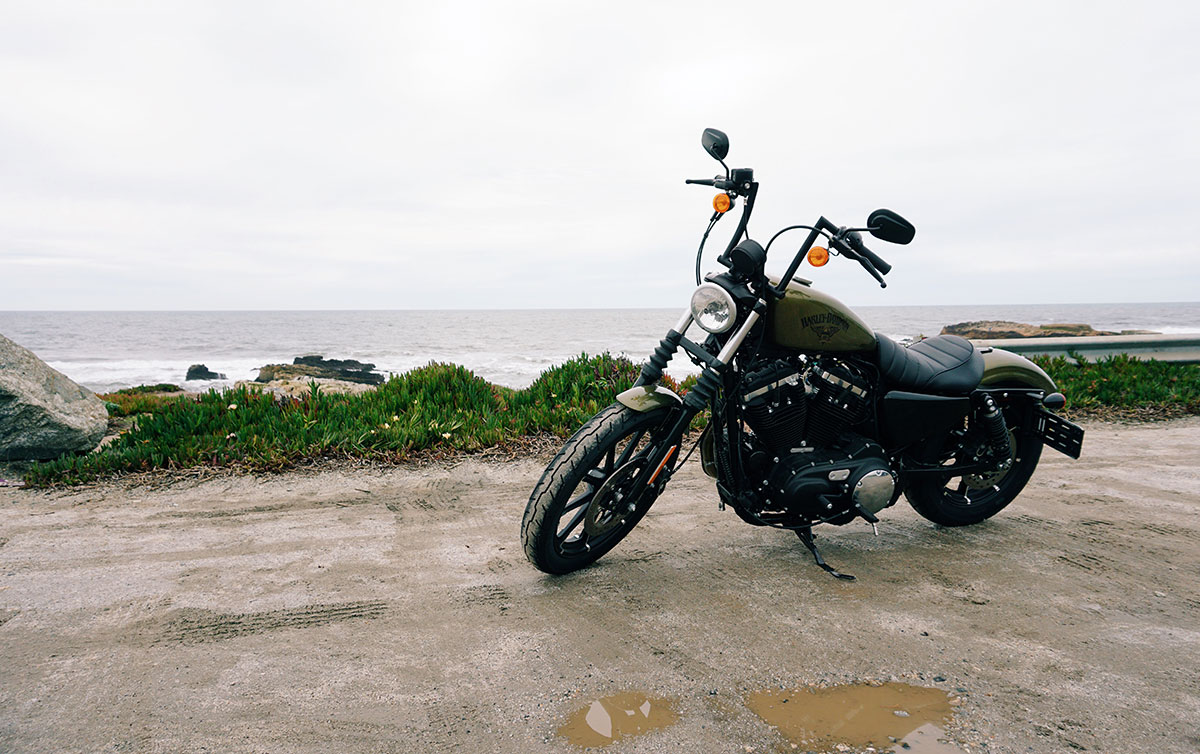 This brings me to my next topic: modifications. There are hundreds of modifications that you can do to the Iron, and manufacture and aftermarket parts are available in a matte black to keep the styling consistent. Whether you're looking to improve your ride (by replacing the shocks), add more power (upgrading the exhaust and air cleaner), or making the bike more comfortable for you (changing the seat or handlebars), there are so many different brands and options to choose from. You can also add a passenger seat and foot pegs to ride two-up on the Iron, but I would recommend upgrading the suspension first.
I changed my handlebars as soon as I purchased my Iron to make my ride less aggressive and more comfortable for my frame. A few modifications that I plan to make in the next few months include an LED headlight, an easy to bolt on/off sissy bar, and a 2 into 1 exhaust and air cleaner for more horsepower.
Harley Iron 883 Makes a Great Starter Harley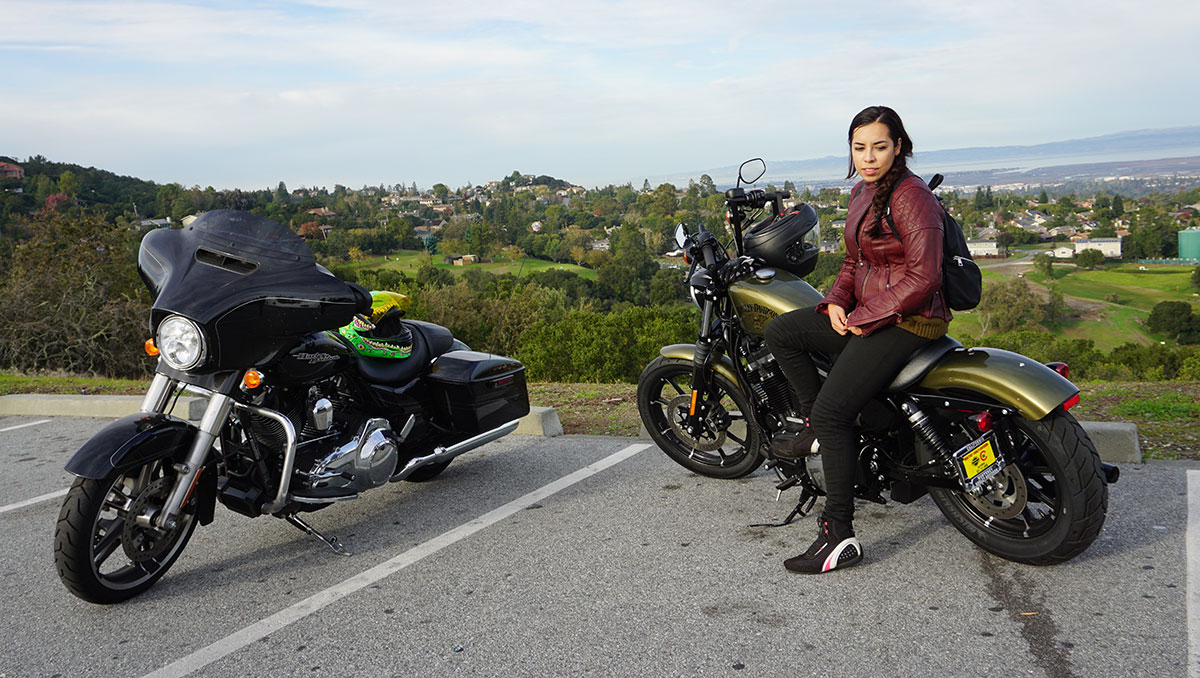 What I keep going back to, and is evident on the road by how different each person's Iron looks, is that this motorcycle is a great "starter" bike and a great starting point if you want to work on your own motorcycle. You've got the best handling from the Sportster lineup, with great styling, so if there is anything that doesn't fit you or you don't like, you can easily modify it.
Will I outgrow this bike? Yes, as many others have by the numerous Irons I see on Craigslist or at the dealership with less than 1000 miles. But I purchased this bike with the intention of modifying it, and knowing that when I do "outgrow" it in the next few years, I can install the 1250cc conversion kit and add more power to it.
So, I recommend the Iron 883 as a confident rider's first motorcycle, a not-so-confident new rider's second motorcycle, or as a modifier's dream bike. But my best advice is to test ride one for yourself, and to test ride the Indian Scout Sixty and Yamaha Star Bolt for comparison.
Save