Bell Moto 3 Classic Helmet Colors
The new Bell Moto 3 Helmet brings back the company's classic design. If you're a fan of old-school helmets, you're probably familiar with the Moto 3, but until now you'd have to hunt down a used model that's already decades old. Now, you can grab it in a variety of new colors plus enjoy all the increased protective and comfort features you've come to expect from a modern helmet.
The Moto 3 fit similarly to one of Bell's other flagship helmets, the Bullitt. It's comfortable, offers great sight lines, and the large motocross style viewport pairs nicely with a set of moto goggles. The 5-snap visor is a nice feature and helps a bit with glare, but you may want to remove it to reduce wind buffeting when planning to ride at higher speeds.
Bell Moto 3 Special Edition Helmets
Bell stuck to their original design with 8 front air vents which means airflow is good, but not great, as there's nowhere for air to escape out of the back of the helmet. For anything but the hottest summer rides though, the helmet will do the job just fine.
You'll see Bell went with a unique liner choice for the standard line of Moto 3's, using a terrycloth liner. We found it to be pretty comfortable and even on a hot day, kept things cool. If you grab a graphic version of the helmet you'll get a micro-suede liner. Both liners are removable and washable.
The DOT approved Moto 3 is available in sizes Extra Small through 2XL and with 3 shell and EPS sizes, you should get a good fit. Our size Medium weighed in at 2 lbs. 12 oz. with the visor attached and 2 lbs. 10 oz. without it.
Riders are continuing to search for old-school helmets and the new Moto 3 is a great addition to what's out there. With 7 different colorways currently available, Bell gives you the chance to ride in a retro look along with modern construction. So whether you're a fan of nostalgia and wish to use the Moto 3 for your daily rides or simply want to add it to your collection for weekends and local rides, you can't go wrong. Bell's new Moto 3 gives riders simplicity, style and comfort.
Like every product, we'll ship the helmet fast and free anywhere in the Lower 48 states.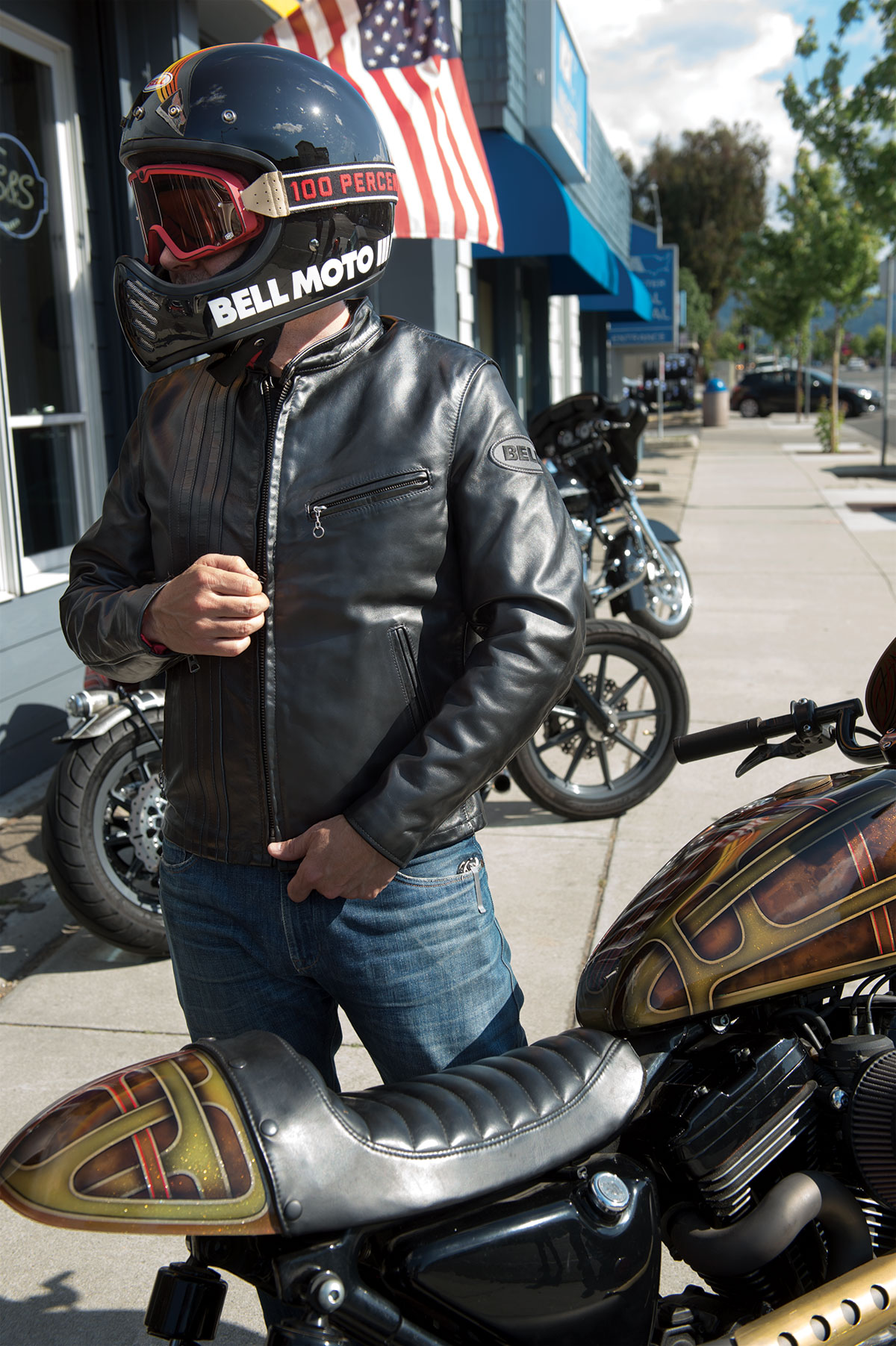 Save
Save
Save
Save
Save
Save
Save
Save