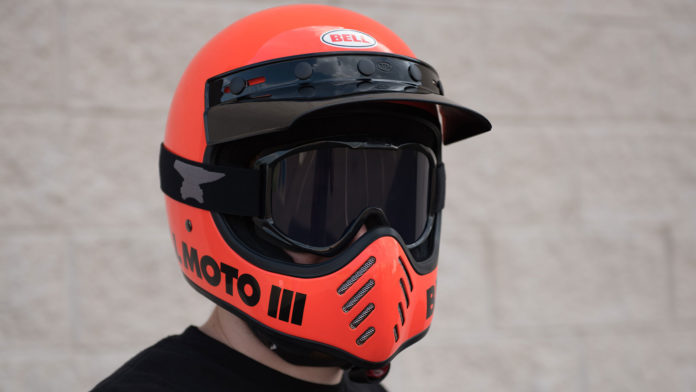 The much anticipated return of the Bell Moto 3 is just around the corner. We got our hands on one of the Fluorescent Orange models and were able to take it for a spin. It'll be available to the masses in about a month. In the meantime, here are some thoughts and a quick Bell Moto 3 review.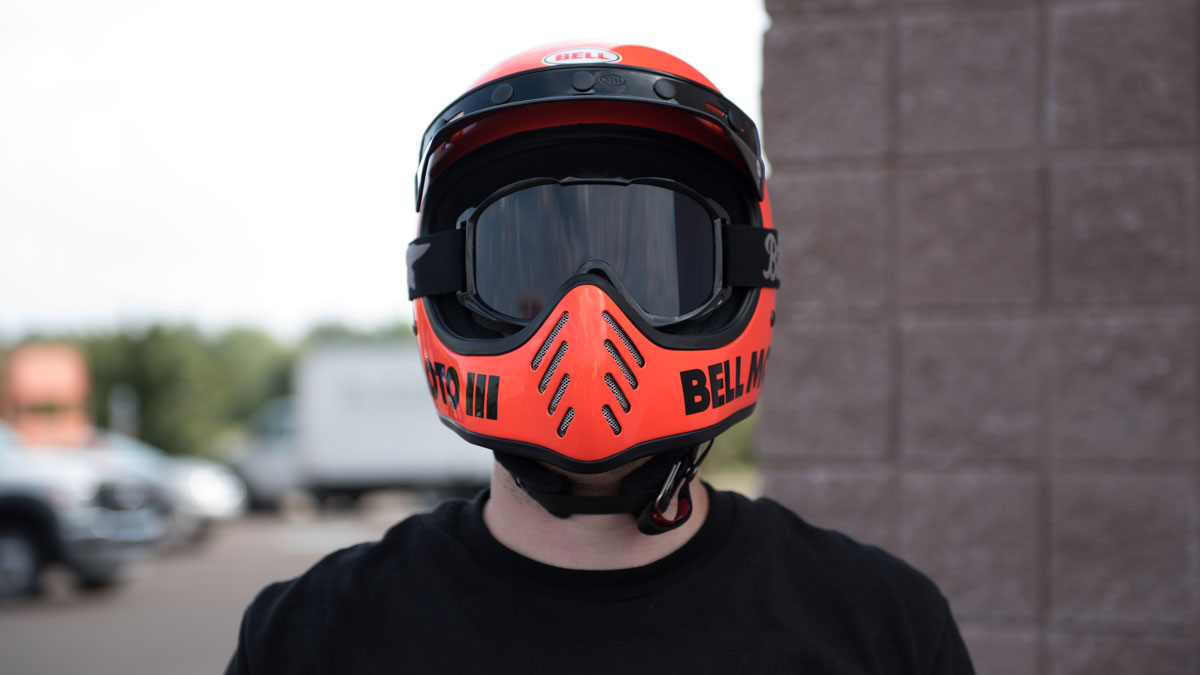 First, a quick rundown of the features:
The Bell Moto 3 Helmet will be available in sizes XS-XXL in 7 different colors
Lightweight Fiberglass composite shell construction
3 Shell and 3 EPS sizes to ensure a personalized fit
EPS lined chinbar
2 Artist Series Moto 3 designs include a micro-suede liner
5 Solid Color Moto 3 Helmets include a removable/washable anti-microbial terrycloth liner
Each helmet includes a removable 5 Snap Visor
Size Medium weighed in at 2 lbs. 12 oz. with visor, 2 lbs. 10 oz. without
DOT Certified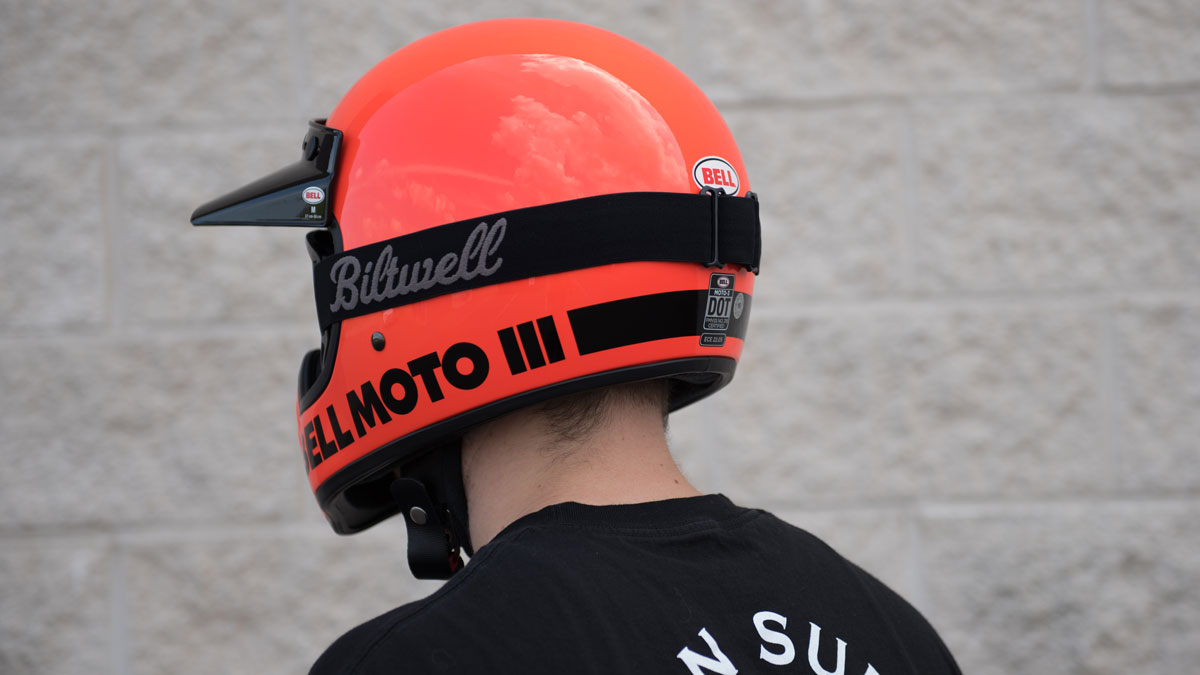 Whether it's one of the many retro Simpson helmets, the new Biltwell Lane Splitter or even Bell's own helmets – the Custom 500 or the Bell Bullitt, manufacturers have kept the run of vintage style helmets going strong. The strong response to these helmets has provided some great options for riders who aren't into sportier, modern helmets and want to keep things old-school. Or, for others, it provides a second helmet for local rides when they don't need all the Bells and whistles of a more aerodynamic, advanced lid.
The Bell Moto 3 is one of the latest in that retro lineup. Bell fits it nicely into their classic group of helmets, alongside the Custom 500 and the Bullitt. No longer will fans of the Moto 3 have to scour Ebay for a beat-up model. New models will be available in no time.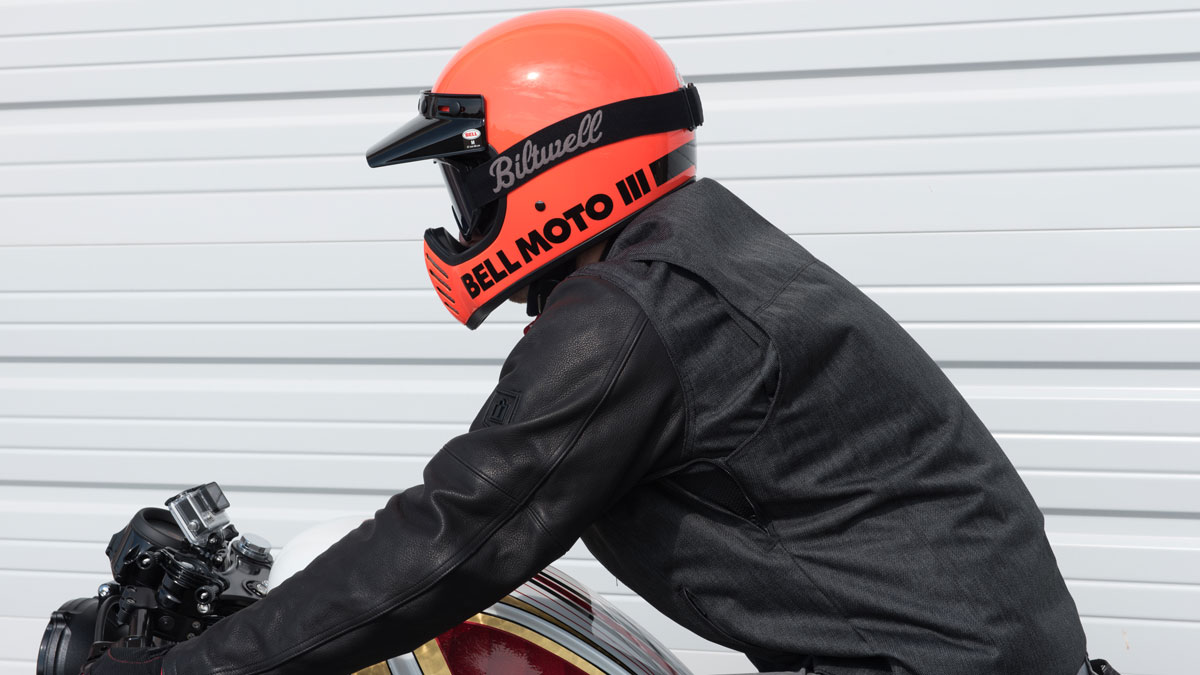 I took a ride in a size medium, which fit me well. I wear a size medium in both the Bell Bullitt and Biltwell Gringo helmets as a frame of reference.
Of course, I was met with a September heat advisory and near record highs during my test ride. It probably wouldn't have mattered what helmet I hit the hit the pavement with – it was hot and humid, no avoiding that.
That said, the Moto 3 held up alright despite the heat. While it features only mouth vents – 8 of them – the open face design moves the air relatively well. It wouldn't have hurt to include some additional vents in the shell, but Bell stayed true to their original design.
I found the terry cloth interior in the Bell Moto 3 to be very comfortable. It also kept my head cooler than I thought it would. After an hour or so of consistent riding I built up only minimal sweat despite the 95 degree heat index.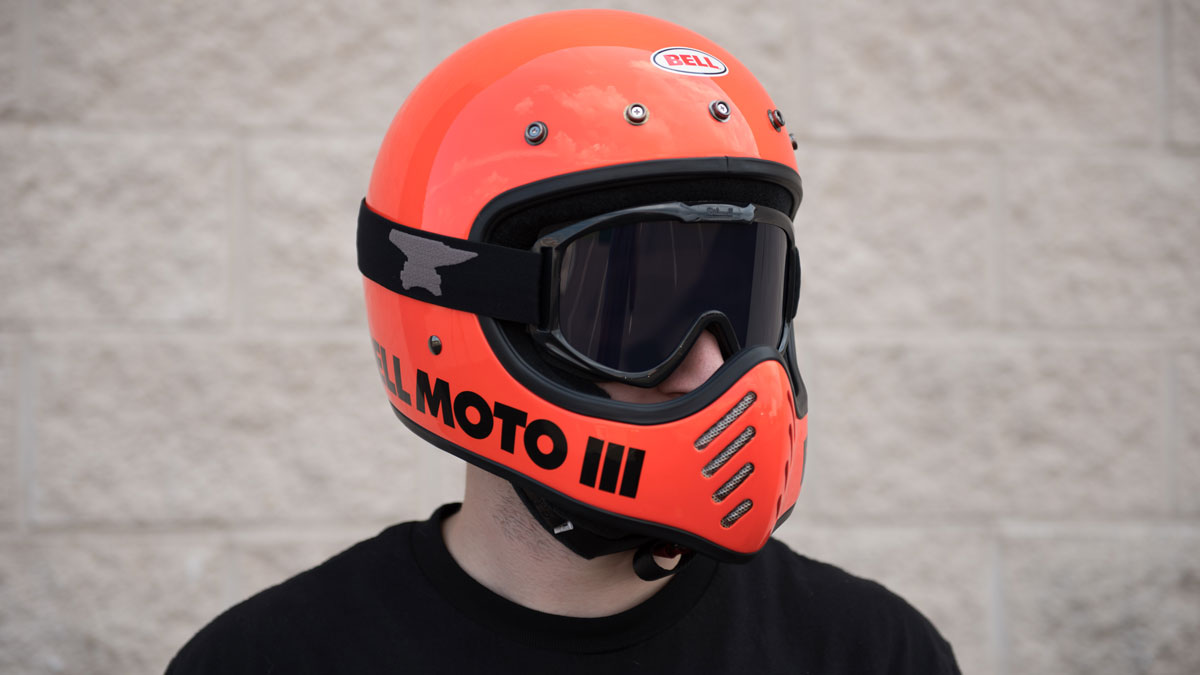 You'll probably want to head out in moto goggles or a pair of glasses to keep your eyes safe while you ride. I went with a pair of Biltwell Moto Goggles I always keep handy. Another thing to keep in mind is that you may want to remove the visor if you plan on hitting speeds much over 50 MPH. I felt some buffeting once I broke free of traffic. Thankfully, the Moto 3 visor snaps in or out very easily.
I liked the style of the helmet and it felt like a good choice for local rides. As a weekend motocross rider, I like the hybrid, fusion style of the Moto 3 that gives it a fun, in-between feel. It won't suit everyone, but riders will be able to use it on a variety of bikes.
Keep an eye out for the full release of the Bell Moto 3 and for our full Bell Moto 3 review with video to come.
Save
Save
Save