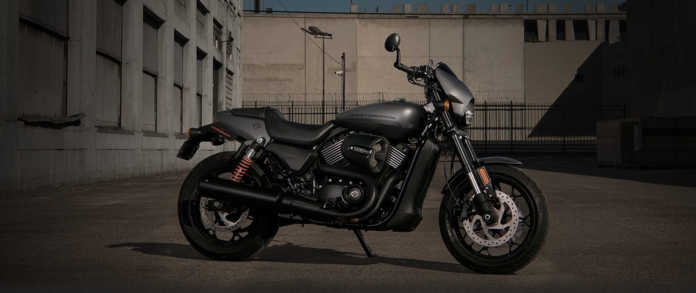 The new 2017 Harley-Davidson Street Rod 750 continues Harley's recent pivot to expand their lineup to appeal to modern riders. Maintaining some of their roots while branching out to offer a more affordable Harley, the company has expanded its value-based Street Series with the Street Rod 750. Harley has pledged 50 new models in the next 5 years and this one is a lighter, nimbler bike marketed specifically toward urban riders.

The Street Rod 750 starts at $8,699 and will be available soon – reports have it being available as early as mid-March. Some of the highlights of the new design? The Harley Street Rod 750 comes equipped with inverted forks, dual disc brakes, drag bars with bar end mirrors, and features their new Revolution X 750cc engine and reservoir shocks. It's not your grandfather's stock Harley.
Harley's promotional video and targeting aim the Street Rod 750 at the commuter who wants to have some fun on their way to work. Bringing in young riders will be vital to growth and offering another new motorcycle that looks good and is fun to ride in an urban environment is important. Right or wrong, many young riders or potential riders see Harley-Davidson as a dinosaur of a company. While it may be an uphill battle to win that market for Harley, it's one they're now clearly engaging in.
It's a Harley that loyalists might enjoy should they be in the market for something quick and nimble around town, but clearly it's another attempt at pulling in newcomers to the Motor Company. And for our money, it's a solid effort. Only time will tell if the Street Rod 750 and other new offerings from Harley end up connecting and re-energizing the company.
2017 Harley Street Rod 750 Details
Save
Save
Save
Save
Save