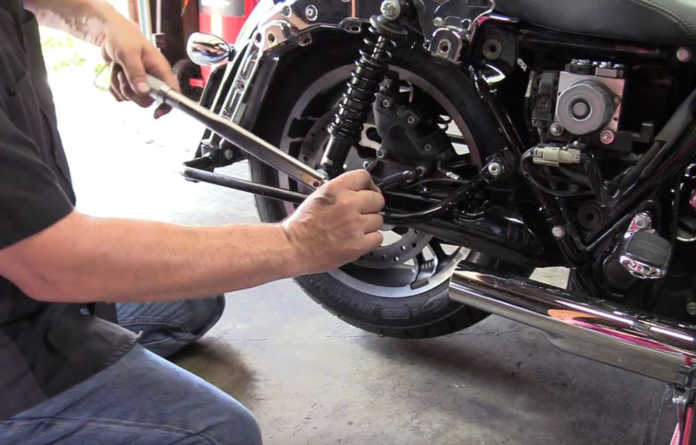 Scott at Ride it Wrench it comes through with another solid video for riders who want a fresh wheel on their Harley Touring Motorcycle. From start to finish, you'll learn how to remove your old wheel – along with removing any parts or components that are in the way, as well as install the new motorcycle wheel and put everything back in order.
If you want to save money and stay out of the shop, you'll be well-served to watch the video and learn what tools you need and how to remove and install a rear wheel on a Harley Touring motorcycle. Scott replaces the wheel on his 2015 Street Glide Special but the process will be very similar for most Harley touring models.
Visit Get Lowered Cycles for fast, free shipping on a new tire for your Harley.