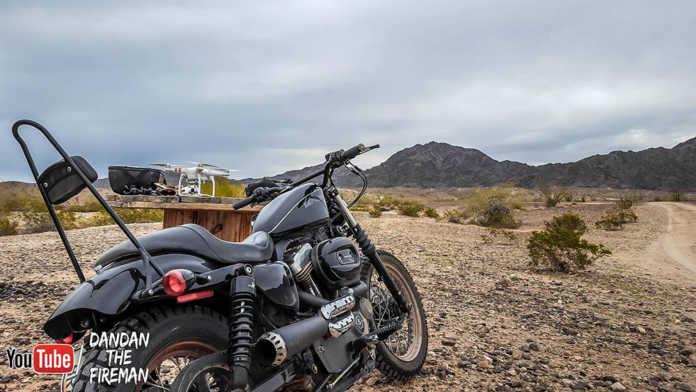 We recently caught up with DanDanTheFireman, an off-roading Harley Scrambler riding motovlogger based in Arizona. Read on to learn about his first bike and his current bike (spoiler alert: they're the same!), his motovlogging strategy and more.
What's the origin of your handle – DanDanTheFireman?
Believe it or not, I am an actual Firefighter. Daniel is my first name, and it was just catchy. Back in 2012, I needed an Instagram handle and thought of DanDanTheFireman. It slowly evolved and became something more and I decided to rebrand my YouTube channel to DanDanTheFireman.
How'd you get into motorcycles? What was your first bike?
My buddy Matt got me into it. In late 2011 he was riding an ape hangered Sportster and I thought it was awesome. I never rode a motorcycle and decided to look into it. I went and got a 2012 Harley Nightster as my very first bike. I guess you could say it was a quarter life crisis. I didn't have a motorcycle endorsement and didn't have any gear. The dealership had to trailer it to my house that evening. Then that night, I rode about 30 miles in my neighborhood learning all about my Sportster. I then slowly got the gear and experience.
What are you riding now? Tell us about your bike.
Same beautiful 2012 Nightster. I have changed it from a stock Nightster, to a Cafe Sportster, and now a Sportster Scrambler. This bike has created a lot of opportunities for me to travel and meet new people. I have over 27,000 miles on this bike right now and most of those is traveling across Arizona and California. During all those miles, I have added a few cosmetic accessories. Changed the gas cap, bars, speedo relocation, exhaust, pegs, grips, etc. So far, very little towards the performance of the bike. I'm fine with the this bike puts out. I just want it to look good haha.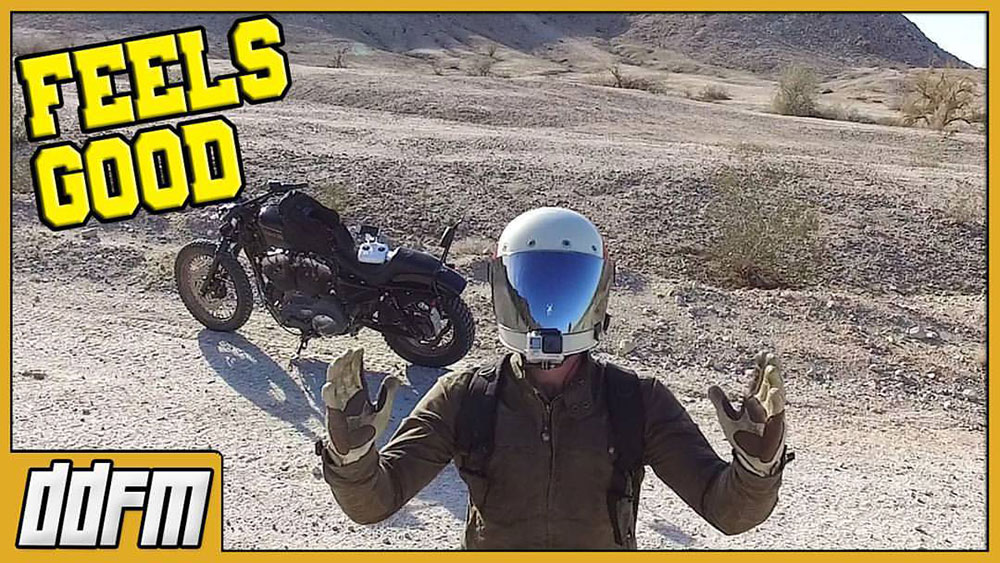 Satisfied with the Scrambler Sportster for now? Have an eye on a next bike?
I am satisfied with my Scrambler. I love it, but obviously it is not practical for what I do. I do want a Yamaha TW200 though. Seems like an odd choice, but I just want a fun small dual sport motorcycle. TW200 or not, I don't think I'll get rid of my Sportster. Just way too many memories.
Where are you based? What's your favorite place to ride?
As of this year, I am now a Tucson, AZ resident. I lived in Yuma, AZ for 29 years and that is where I started riding. My favorite off-roading is in Yuma, but that is because I haven't explored Tucson in its entirety yet. Can't wait to explore!
What's your favorite piece of gear?
That would have to be my Bell Bullitt TT. Looks so amazing and it is unique among all the other helmets out there.
What inspired you to get into motovlogging?
I actually made a few motorcycle videos before I found out what motovlogging was. I would just add music, cut, add, etc to some motorcycle trip videos. The switch to talking on camera was kinda difficult. I am a pretty reserved and quiet guy, so opening up for others to see was difficult. Glad I did it though.
Since you started regularly making motovlog videos, what have you learned and what have you changed – or how has it changed you?
Gotta be yourself. I tried to copy and emulate some other motovloggers. It didn't work and I looked boring. Also, learn to edit. Cut out a lot of the dead silence while you're fumbling your words. I tend to just click out of the video if its just riding and not talking. Look up Youtube SEO and other marketing strategies. Content is the most important, but you also have to spend the time making sure people see that content.
Like I said, I was a quiet guy. I still am, but now I feel more confident in speaking my mind to others outside of YouTube. My career did the same thing when it came to speaking one on one, but YouTube gave me the confidence for groups of strangers. If you are shy, I highly recommend you start vlogging or motovlogging.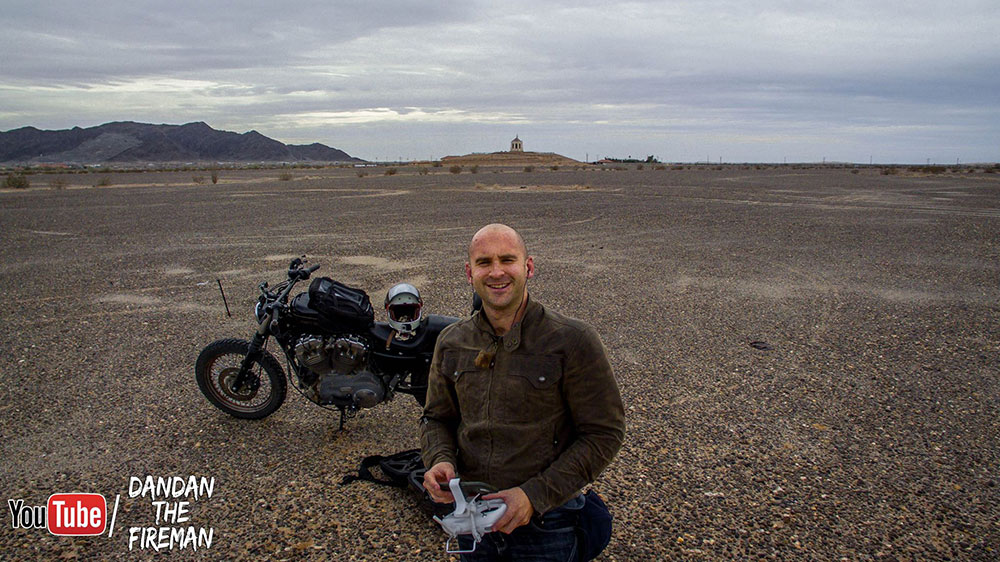 What's your day job?
I am a career Firefighter/EMT. Going on 10 years now.
When you're not riding, what are you doing?
While I am not on the bike, I am either at work, or hanging out with my family. I do some research on new videos, write scripts, watch Youtube, basically the typical relaxing life. Work takes up a lot of my time, but I am almost always thinking of doing something on the bike.
Give DanDanTheFireman a follow: